It is the time of the year when kids have returned to school and they are starting to settle into their classes. But for many children, particularly those who are entering a transitional grade, big changes are coming! This is an important time for you as a parent and for your child to start exploring the schools that he/she will enroll in the following year.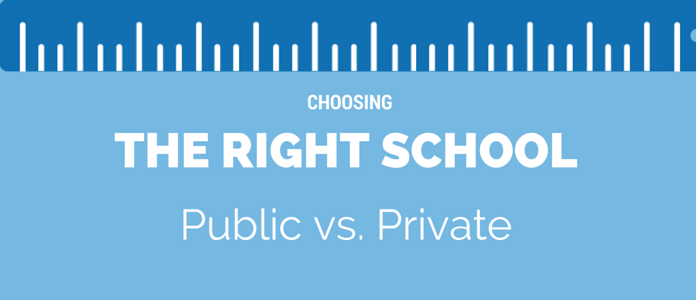 1. Understanding Strengths and Weaknesses
Choosing a school that suits your child's needs can be a challenging task. It is important to understand your child and select an institution that will provide opportunities for he/she to foster his/her strengths while addressing weaknesses.
To help you identify your child's strengths and weakness, consider their learning style. Also learn whether he/she has the following characteristics (click them to learn more!):
It cannot be stressed enough that neither a strength nor weakness defines your child because he/she will have both. Having this information can provide you with the tools to choose a school that can maximize your child's learning. To help you identify a child's strengths and weaknesses, it is recommended that your child receive psychoeducational testing that can provide insight into these areas.
2. Setting a Criteria
Using your understanding of your child's strengths and weakness, identify what is important to both you and your child. Make a checklist of criteria that will help guide you during the selection process.
For example, ask yourself questions such as…
What has worked at your child's current school and what hasn't worked?
What does your child want to do that he/she hasn't be able to do at the current school?
What services would help facilitate your child's learning?
What are the social needs of your child?
What values does your family embody that you wish for in a school?
3. Choosing a Type of School
Once we have identified the needs of you and your child, the first step is to understand what each type of institution offers. Public and private schools are two systems of educational institutions that you will have to decide between for your child. The following chart is a comparison of these two types of institutions.
Public Schools vs. Private Schools

Public Schools
Private Schools
Tuition
Tuition is covered by taxes.
Tuition is paid for privately, but you can receive tax breaks if your child has medical issues or the private school is designated as a charitable organization.
Admittance
Public schools allow all students, regardless of their background and abilities.
Private schools are selective with their students and their requirements are higher than public schools.
Population
Most students in a public school are comprised of children from the same area, which will include a wider variety of people and abilities.
Private schools provide a specific group of peers that can be based on discipline, cultural or religious backgrounds, and so forth.
Class Size
The number of students per class tends to be large.
Private schools offer small class sizes.
Curricula
Public schools use curricula that are designed to include all students.
Private schools are able to develop their own curricula. This allows you to choose a school that will provide your child with an education that agrees with your intellectual, philosophical or religious values.
It is important to acknowledge that both public and private schools can offer a high quality of education. When choosing a school, it is important to examine each school on an individual basis. The value of comparing public and private schools is to provide you with general expectations for schools from both systems.
Alternative Schools. Alternative schools are another option for your child. These are public or private schools that offer unique curriculum, philosophy, or learning environments that differ from mainstream schools. For example, some alternative schools can focus on a religious or ethnic background while others apply intensive cognitive exercises as part of the curriculum.
Special Needs Schools. Special needs schools are specialized for students who have any type of physical, communication, mental, or social difficulties such as Autism Spectrum Disorders, ADHD, and learning disabilities.
4 & 5. Selecting a School
Once you have decided which school system(s) you wish to explore, the last step of the selection process involves learning as much as possible about the individual schools. Using the information you have about your child's strengths and weaknesses, as well as your expectations, choose the school that best meets your expectations and your child's needs.
Keep in mind that although school rankings, such as the Fraser Institute School Rankings, provide some information regarding the quality of each school, it is necessary to gain specific details before choosing a school. Attend school open houses and speak with teachers about their school. Learn what programs are available at each school. For example, some schools have specialized programs for gifted students, whereas others are more oriented towards artistic students. Moreover, if your child needs accommodations, find out what is available at the school.

Private school expos are also a great way to learn more about academic opportunities for your child. In fact, we will be around for the "Our Kids Private School Expo" on Saturday, October 17, 2015 at Roy Thomson Hall, between 11:00 a.m. to 3:00 p.m. Come and say hello, and feel free to ask us questions!
Checklist
Identify your child's strengths and weaknesses through psychoeducational testing
Set a criteria: outline what is important to you and your child
Determine a suitable type of educational institution
Gather details about individual schools
Use your established criteria to select a school