DR. IRINA VALENTIN, Ph.D., C. Psych.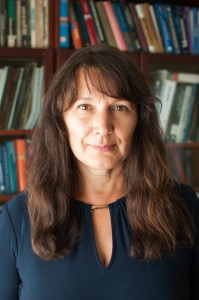 Dr. Irina Valentin, Ph.D., is registered with the College of Psychologists of Ontario in the areas of clinical neuropsychology, clinical psychology and school psychology and provides services in these areas to children, adolescents, adults, couples and families. She has three Master's degrees, including in computer science and psychology. She obtained her Ph.D. in Psychology from York University. Dr. Valentin has a diverse practice that includes evaluation and treatment of neurocognitive and psychological problems that are related to brain trauma (e.g., concussion, stroke, car accidents, etc.). Her practice also includes assessing children and adolescents with learning disabilities and autism and treating patients with mood, anxiety, adjustment and somatoform disorders. She has many years of experience conducting disability and catastrophic impairment assessments. Dr. Valentin is also a designated capacity assessor. She is a co-director of our clinic. Learn more about Dr. Valentin
DR. EDWARD G. BLACKSTOCK, Ph.D., C. Psych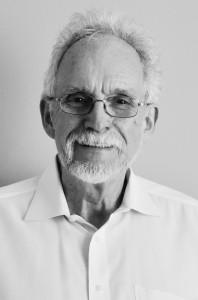 Dr. Edward Blackstock is a Psychologist licensed to practice in the Province of Ontario since 1977 in the areas of school and clinical psychology. He has been a professor of psychology at York University for ten years. He has been the Chief Psychologist for the Peel District School Board for fifteen years. He is a member of the Canadian Register of Health Providers in Psychology, the Ontario Psychological Association, the Canadian Psychological Association and the Canadian Academy of Psychologists in Disability Assessment.
MANAGEMENT
OLGA VALENTIN, M.A., Ph.D. Student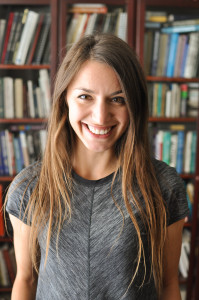 Olga Valentin is a Ph.D. student in Psychology, specializing in Positive Media Psychology. Her research focus is on how digital media and technology can be used to cultivate positive emotions, gratitude and a sense of happiness and well-being. She has a Master's degree in Media Psychology and a Bachelor of Commerce degree in Marketing and Communications. She is also certified in Cognitive Behavioural Therapy with OISIE (University of Toronto), Neurorehabilitation with the Ontario Brain Injury Association, and Digital Marketing with the Canadian Marketing Association. Combining her background in media and positive psychology with a strong inspiration for helping people achieve, Olga is passionate about guiding parents through the digital age and developing innovative programs to support kids in school, at home and in life.
TORONTO & SIMCOE COUNTY TEAMS
We have a large team that consists of clinical psychologists, psychoeducational consultants, former special education teachers, child psychotherapists, and mental health providers. Our Toronto Team provides services primarily at our clinic, which is located at 318 Oakwood Ave (St. Clair Ave West & Dufferin Street) in Toronto. Our Simcoe Team provides services all over the Simcoe County region, including Barrie, Midland, Collingwood, Wasaga, and Orillia. Follow the links below to learn more about our Toronto and Simcoe Teams.
LEARN MORE ABOUT OUR TORONTO TEAM
LEARN MORE ABOUT OUR SIMCOE TEAM