OUR TORONTO TEAM
We have a large team that consists of clinical psychologists, psychoeducational consultants, former special education teachers, child psychotherapists, and mental health providers. Our Toronto Team provides services primarily at our clinic, which is located at 318 Oakwood Ave (St. Clair Ave West & Dufferin Street) in Toronto. Our Simcoe Team provides services all over the Simcoe County region, including Barrie, Midland, Collingwood, Wasaga, and Orillia. Follow the links below to learn more about our Toronto and Simcoe Teams. Click here if you would like to learn more about Dr. Irina Valentin and Dr. Edward Blackstock, our Clinical Directors, or our Management and Administration Team.
LAURA OTIS, M.A.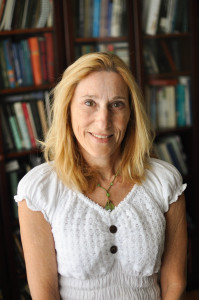 Laura Otis, who joined our clinic in 2002, brings substantial experience to her role as senior assessor. Laura holds an M.A. in psychology from York University and has a diverse background in psychological testing, social and cross-cultural research, and South Asian performing arts. She works with clients of all ages from 4 years to adult and is highly knowledgeable in a range of assessments including Gifted, Learning Disabilities, ADHD, and social-emotional concerns. She has also worked with sensitive populations including children in foster care, in treatment programs, youth in custody programs, FASD and ASD. As a parent and professional, Laura is aware of the challenges that Exceptional Learners (Gifted LD, ADHD, ASD, etc.) and their families may encounter at school, at home, and in the community. She brings a high degree of professionalism, perceptiveness, and a sense of humour to her work.
DR. SUSAN K. WALKER KENNEDY, Ph.D., C. Psych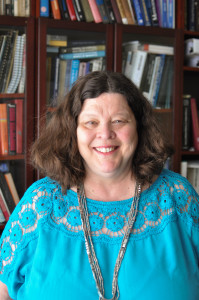 Dr. Walker Kennedy obtained her Ph.D. in Psychology from the University of Toronto. She is a registered psychologist providing psychological assessments and psychotherapy for adults, children and adolescents.  She is a member of the Ontario Psychological Association. Dr. Walker Kennedy's dissertation is entitled "An Exploration of Differences in Response to Music Related to Levels of Psychological Health in Adolescents".  She was the Executive Director of the Georgina Family Life Centre and in this role obtained funding from the Ontario Trillium Foundation to run several pilot studies in local schools for the SNAP program.  Dr. Walker Kennedy is also the President of Kidfix – Psychotherapy for Children and Adolescents, a not-for-profit organization that is providing long-term psychodynamic play therapy in partnership with the Toronto District School Board for children and their families.  She provides psychoeducational and psychological assessments at our clinic as well as individual and family counselling.
DR. PARAMPREET SEKHON, Ph.D., C. Psych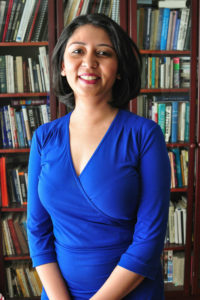 Dr. Parampreet Sekhon is a psychologist registered with College of Psychologists of Ontario. Her areas of competence include clinical psychology and school psychology and she provides services to children, adolescents and adults. Her qualifications include a Master's and a Ph.D. degree in psychology. She is also a member of the Ontario Psychological Association. Dr. Sekhon conducts assessments investigating psychological, cognitive and educational functioning of individuals involved in motor vehicle accidents (MVAs). She also does psychological and psychoeducational assessments so as to help individuals identify their strengths and weaknesses. Dr. Sekhon provides psychotherapy to the clients for dealing with a wide range of emotional and mental health issues. She has been trained in cognitive-behavioural therapy and solution focused therapy, as well as play therapy for children. Dr. Sekhon is fluent in English, Hindi and Punjabi languages.
JASMINE MAHDY, M.A., Ph.D. Candidate
Jasmine has completed her M.A. and is currently completing her Ph.D. in the Clinical Psychology: Applied Developmental Emphasis program at the University of Guelph. She has experience doing assessment and intervention with children, adolescents, and young adults. She has been trained to apply a number of therapeutic approaches, such as: cognitive-behavioural therapy, acceptance and commitment therapy, emotion-focused therapy, and psychodynamic therapy. Her research is in the area of nonsuicidal self-injury, and she is currently in the process of completing her dissertation, which is looking at helping individuals who self-injure. She became interested in psychology because of the field's dynamic relation between research and practice and she hopes to pursue a career that involves complex assessment and treatment with adolescents and young adults.
LESLEY CHOI, M.A.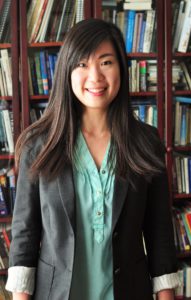 Lesley Choi has a Master's Degree in Clinical and Counselling Psychology at the Ontario Institute for Studies in Education of the University of Toronto (OISE/UT). She received clinical training during her placement at the Toronto Rehabilitation Institute, providing neuropsychological assessments and psychological treatment to patients with head and spinal cord injuries. Lesley has received training in cognitive, behavioural, and mindfulness-based therapies. Currently, she performs psycho-educational and psychodiagnostic assessments on students and adults with learning disabilities and mental health issues. In addition, she offers counselling to individuals with mood and anxiety difficulties. Lesley is a member of the Ontario Association of Consultants, Counsellors, Psychometrists and Psychotherapists (OACCPP). She is in the process of registering with the College of Registered Psychotherapist of Ontario. Lesley is fluent in English and Cantonese.
SHARON ASHTON, M.A., RP
Sharon Ashton's educational experience includes a B.A. (Bachelor of Arts) in Psychology from York University and M.A. (Master of Arts) in Integrated Studies from Athabasca University.  She also has a B.A.A. (Bachelor of Applied Arts) from Ryerson University in Office Administration and Certificate in Psychology from Ryerson University.  Sharon is a Registered Psychotherapist with the College of Registered Psychotherapists of Ontario (CRPO), and is a member in good standing of the Ontario Association of Consultants, Counsellors, Psychometrists and Psychotherapists (OACCPP). Sharon has taken several courses with a focus in counselling, including two Certificate programs at OISE (University of Toronto) in Cognitive Behaviour Therapy (CBT Fundamentals and CBT for Complex Disorders).  She is currently pursuing certification in Mindfulness-Based Cognitive Therapy (MBCT).  Sharon regularly participates in professional development, including workshops/conferences in ADHD, Mindfulness, Collaborative Problem Solving, Personality Disorders, and Depression/Anxiety.  She has worked for 15 years in the psychology department of the Peel District School Board, and has been involved with Big Brothers/Big Sisters of Peel as both a Big Sister and In-School Mentor for close to 20 years.
SIMON LEVY, M.A.
Simon Levy has his Masters Degree in Developmental Psychology from the University of Guelph. He is a psychoeducational consultant, working under the direction of Dr. Edward Blackstock, and is in the process of being registered with the College of Psychologists of Ontario as a Psychological Associate. He is a Senior Instructor in Non-Violent Crisis Intervention with the Crisis Prevention Institute. Mr. Levy has extensive experience in the assessment and evaluation of children and adolescents with learning disabilities, cognitive deficits, and behavior disorders. Mr. Levy has published, and provides professional development, on topics relating to literacy development, processing disorders, and behavior management, for teachers and parents.
BRONWYN KENNEDY, M.S.W.
Bronwyn Kennedy graduated from the University of Guelph with a Bachelor's Degree in Psychology. She then went on to complete her Master's in Social Work at Boston College. Bronwyn has received training in many alternative dispute resolution processes and has her Certificate in Conflict Management and Mediation from Conrad Grebel University College. Bronwyn has clinical experience working with children and adolescents as well as with families struggling with issues homelessness in Boston. She has volunteered with Catholic Children's Aid Society (CCAS) for many years, supporting the children whose families are involved with CCAS. Bronwyn has received training in psychological testing at the Valentin & Blackstock Psychology. Bronwyn is a member of the Ontario College of Social Workers and Social Service Workers.
AGNES RAJARATNAM, M.A. 
Agnes Rajaratnam completed her Master's degree in Counselling Psychology at Yorkville University in New Brunswick. She also holds a Bachelor's degree in Nutrition and Dietetics, Graduate Certificate as a Learning Disability Specialist from Cambrian College, and a Brief Therapy Certification from Hincks-Dell Crest Centre. She has over 9 years of experience working with students with disabilities and mental health issues and is well versed in Learning Disabilities accommodations, learning strategies, and assistive technologies. She has experience in the areas of crisis prevention & intervention as well as in conducting psychometric measures.
NADIA BARAKEH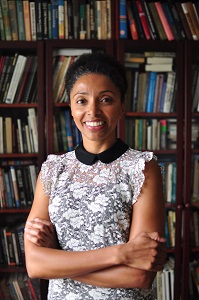 Nadia Barakeh is currently completing her Master's degree in Psychology at Adler University in Toronto. She obtained her undergraduate degree from the University of Guelph with emphasis in Psychology. She also holds a postgraduate certificate in Psychological Assessment and another in Brief and Narrative Therapy. Her training has focused on cognitive and behavioural based therapies within an anti-oppressive and integrative framework. Nadia brings together international experience working with diverse populations and over 15 years of counselling work with women and families. Her extensive experience in counselling women and their families has led to program planning and development in the areas of positive parenting and family therapy. She is trained in conducting motor vehicle accidents assessments and is currently receiving her training in psychoeducational assessments. In addition to English, Nadia also speaks Arabic and French.
CAMILLA RANGEL MOREIRA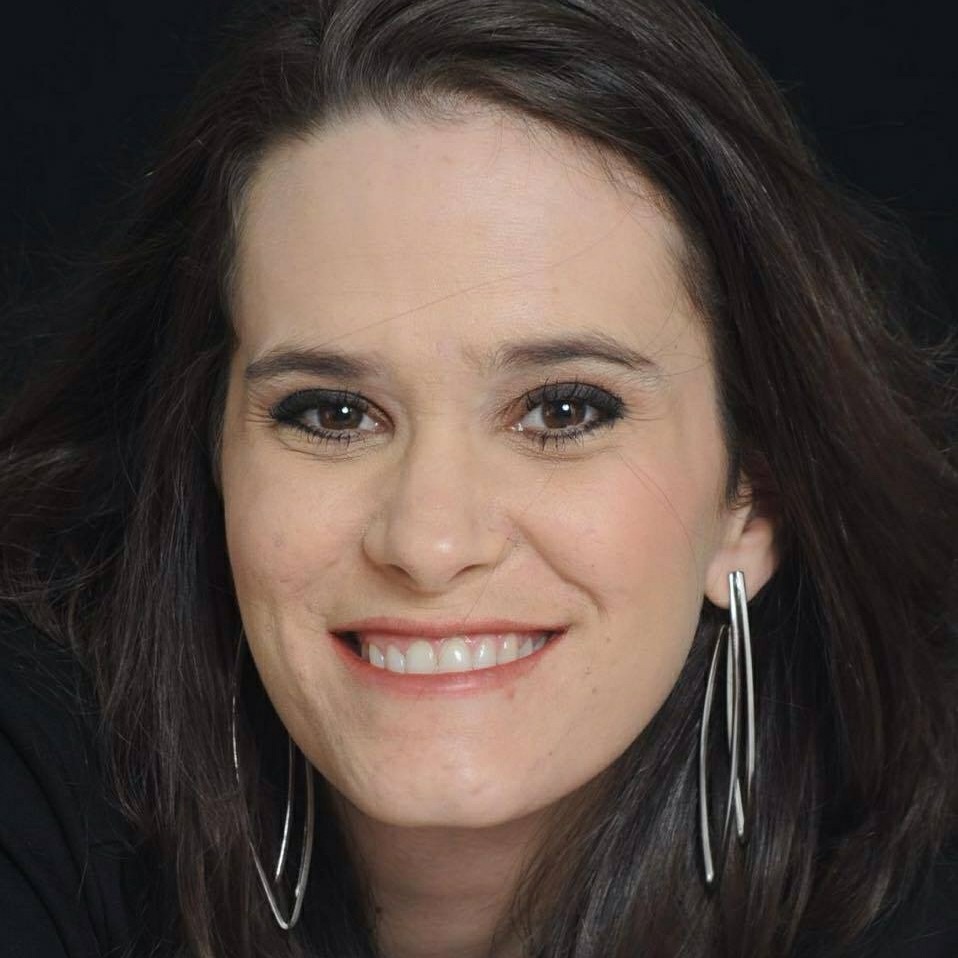 Camilla is a register psychotherapist with the College of Registered Psychotherapists of Ontario (CRPO). She came to Canada with a degree in Psychology from Brazil and is currently finishing her Master's degree in Clinical Psychology at Adler University.  Camilla is  a member of the Ontario Association of Registered Psychotherapists and Canadian Association for Child and Play Therapy. She has Level I, II, III certifications in play therapy as well as in Cognitive Behavioral Therapy (CBT). Camilla has experience in providing individual therapeutic services to children, youth and adults diagnosed with depression, behavioural problems, and anxiety (GAD, PTSD, separation anxiety, fears, phobia and OCD). She also facilitated workshops for young woman that focused on independent living and effective parenting. She is fluent in English and Portuguese.
ETHAN H. LI, B.Sc. (Hons)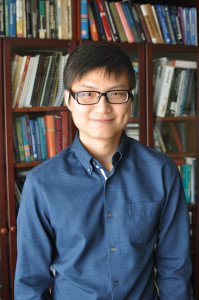 Ethan has a Bachelor's degree in Psychology and Physiology. He is pursuing a certificate in Cognitive Behavioural Therapy from the Ontario Institute for Studies in Education (OISE). He is familiar with many psychometric measures. In addition to assisting Dr. Valentin and Dr. Blackstock with psychological and neuropsychological assessments, Ethan is involved in the community as a Helpline Operator for the Toronto Distress Centre. Ethan's background in Psychology and his dedication to continued learning allows him to contribute to the lives of children, adolescents, and adults.
MICHELLE MASTINSEK, B.Sc. (Hons)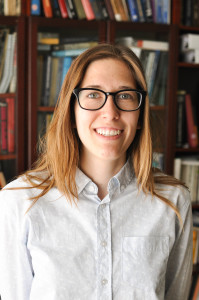 Michelle has a B.Sc. Hons degree in Psychology, Neuroscience and Behaviour from McMaster University. Throughout the completion of this degree and further on-job training, she has become proficient in conducting literature reviews, screening, and describing psychological and neuropsychological test results. She has learned about the application of Discrete Trial Training in acquired brain injury populations, and studied the efficacy of a Collaborative Problem Solving training program while completing her undergraduate thesis at Brain Injury Services Hamilton. She has also learned the foundations of EEG recording, audiometry, and sorting and analyzing brain data through practical experience in the Human Neural Plasticity Lab at McMaster, and has become knowledgeable in cognitive and neuropsychological testing through independent courses and while working at our clinic.
APRIL BASCIANO, B.Sc, M.Psy, B.Ed.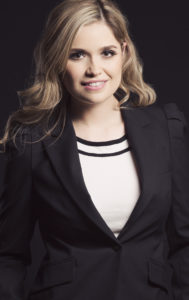 April has a B.Sc. Honours degree in Psychology, Brain and Cognition M.Psy at the Adler Professional Graduate School and her B.Ed. in Adult Education at Brock University. She has been actively involved in many aspects of mental health including being a Continuing Education member on the Ontario Psychological Association and a Mental Health First Aid trainer for the Mental Health Commission of Canada. April takes a patient-centered approach while testing and displays sensitivity, sincerity and consideration for clients. She is an experienced neuropsychometrist and provides psychometric services in neurocognitive, neuropsychological, psychoeducational, and vocational assessments in a variety of client groups, ranging from adults with acquired brain injury, adolescents with learning disabilities, and children in the school setting.
SHAEL KATZ, M.T.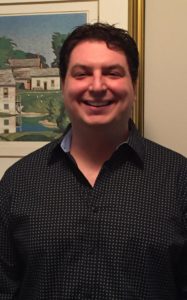 Shael Katz graduated from the York University with a Specialized Honours BSc. in Psychology, followed by a graduate degree (Master of Teaching) at the University of Toronto. As an educator and member of the Ontario College of Teachers, Shael has devoted much time and passion to creating strengths-based designs for learning for students that focus on differentiated instruction, learning environments, and assessment methods. He has experience teaching students with both regular education and special education needs in both private and public education institutions. Through his tutorial services, Shael works with students of all ages in all areas of the curriculum with a special focus on Mathematics, Sciences, and Literacy for middle and secondary school students. Shael has received training in comprehensive and gifted psychoeducational assessments with Valentin & Blackstock Psychology Corporation in 2016.