NADIA BARAKEH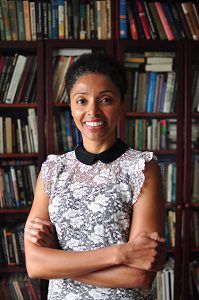 Nadia Barakeh is currently completing her Master's degree in Psychology at Adler University in Toronto. She obtained her undergraduate degree from the University of Guelph with emphasis in Psychology. She also holds a postgraduate certificate in Psychological Assessment and another in Brief and Narrative Therapy. Her training has focused on cognitive and behavioural based therapies within an anti-oppressive and integrative framework. Nadia brings together international experience working with diverse populations and over 15 years of counselling work with women and families. Her extensive experience in counselling women and their families has led to program planning and development in the areas of positive parenting and family therapy. She is trained in conducting motor vehicle accidents assessments and is currently receiving her training in psychoeducational assessments. In addition to English, Nadia also speaks Arabic and French.
PERSONAL MESSAGE
I initially started my career as a graphic designer and within that I was always focused on what people needed and what influenced their opinions. I quickly realized how important the education piece was in graphic design and felt that I was always attune to how  our perceptions and experiences impact our understanding of our environment. From there, I switched gears and went into teaching – first teaching English as a Second Language, then at the Elementary and High School level, and finally at a College Bridging Program. During this time, I realized one of the most significant barriers to learning for children was their family. As much work as I did with the child, if the family wasn't included in the education piece or committed to the process, change was simply not going to happen. Feeling deeply passionate about breaking this barrier, I felt that in order to do the work I had in mind with children, I needed to let go of teaching and get the right training and education that would allow me to work with the family as a whole. This is what led me to psychology.  
My interest in working with families not only comes from my own experience as a parent, but is also one of the reasons I joined the Valentin & Blackstock Psychology team. The clinic's family-oriented approach and programs like Achieve for Parents that emphasize educating parents and including them as an active and integral part of childhood development reflect my personal and professional mission to enhance and integrate the family experience.
I also have a strong interest in working with women. I hesitate to use the word "empowerment" because it is not so much about a power paradigm, but more about supporting women to discover their inner strengths and confidence. I became acutely aware of many of these issues through my work as a Human Rights Coordinator and  Women's Support Counsellor. My passion for working with women grew after my experience at a Multicultural Centre with female survivors of abuse. I grew to respect the resiliency of women and how much an individual woman can give back to a community if she is healthy and provided with support – whether that's through a group setting, one-on-one session, ESL class, self-esteem training or employment development.